FITAS VHS CARTAO DE VISITAS
Fitas VHS para MP4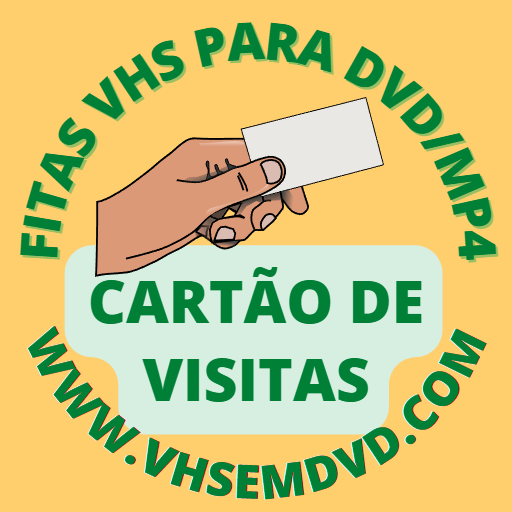 FITAS VHS CARTAO DE VISITAS
Fitas VHS para MP4
App Description
Application VHS tapes to MP4 with information about our business and utilities such as; radio, tv, calculator.
Fitas VHS para Pendrive, Slides e Fotos para Pendrive no formato JPEG, Fitas K7 e Discos de Vinil para CD ou MP3, Filmes 8mm e Super 8 para DVD ou MP4, Disquetes para Pendrive ou CD, DVDs para MP4, CDs para MP3.
Build an App Like This
Do you want to
build an app
like this for your business or entertainment?
AppsGeyser - Free
App Builder
allows to convert any content into Android Apps in few easy steps without coding or software. Just chose a ready-to-go template to create and design your own mobile applications for free.