Being a blogger and influencer is not easy. Many people create content plans, making big projects and different sections for their blogs. Writing good and interesting text for a post is not an easy task, the same can be said about photo editing. Today we are going to look at the second aspect because many beginners look at the content of influencers and want to get the same cool pictures. By the way, if you are looking for the best photo editor for professional retouching, follow the link to Skylum's blog.
So everyone wants to have a bright and colorful visual for their page. The smartphone apps we're going to look at today will help you with that. Simple and functional photo editor app will allow you to achieve a great retouching result!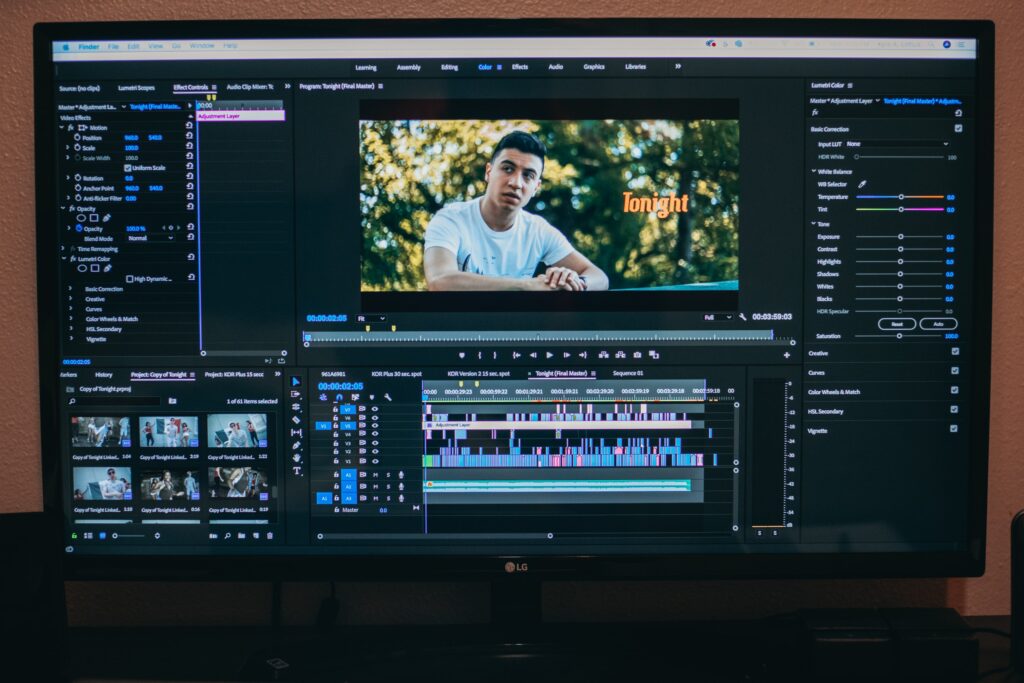 Luminar Neo and Luminar Share
There's a reason we have two applications, and we'll tell you why. Luminar Neo is a versatile photo-editing application available for Windows and MacOS. Luminar Neo works as a standalone application and as a plug-in for Adobe and Apple products.
Luminar Neo is a great option with advanced and creative tools that can greatly enhance your photos. With built-in AI, the process takes just minutes. A variety of advanced editing features will help your photos stand out from other content. At the same time, you won't have to spend a lot of time studying manuals, because the interface is simple and intuitive. So, this is the best photo editor.
The Luminar Share app lets you instantly send your edited photos to your smartphone and upload them to social networks, so it's very convenient.
Adobe Photoshop Express
The mobile version of Photoshop. However, there are a few similarities with the desktop program, both the design and the features are different. As the name suggests, Photoshop Express is designed for quick and easy photo editing on the go. Other benefits of Adobe Express:
The application has advanced functionality and supports many formats, including JPG, PNG, or RAW images.
The multilingual interface makes it easy to use even for beginners. Integration with the most popular social networking sites is provided, where you can instantly upload your photos.
All images are quickly processed with automatic filters and corrections. Images can be taken directly from the application.
It's very convenient to adjust images: you just choose templates and move the sliders, and the program does the rest for you. So, what is the best photo editor? Many people consider Photoshop the great soft for picture post-processing, and its mobile version is no exception.
VSCO Cam
VSCO is a photo editing application for your smartphone. Often, even if you wipe your camera clean and take pictures with good light, you still need to edit to get a good picture. And for social media promotion, beautiful photos are a must.
So, one of the most popular photo editing apps for Instagram users is VSCO. You can get the best results by first enhancing the photo with manual settings and then applying filters on top. VSCO allows you to change the contrast of the photo and allows you to crop, tilt diagonally, vertically, and add sharpness, transparency, or saturation in color.
You can also remove or add shadows, and adjust the hue or graininess of the image. If you don't have time to learn all the nuances, you can use ready-made color-correction templates and apply built-in filters.
Adobe Lightroom CC
Another powerful editor that lets you edit selected areas of your images. Lightroom also offers a wealth of options for fine-tuning color, light, perspective, and other settings. You can also use presets to create profiles of optimal settings that you can apply to any photo.
Use this app to change white balance, color intensity, color temperature, sharpness, exposure, and more. If you don't want to go that far, there are simpler parameter changes available. For example, you can make the color cooler or warmer, and so on. You can also see a thumbnail of what your photo will look like after you apply the changes.
However, most of the features in Adobe Lightroom CC are only available with a paid subscription.
Picsart
Picsart is a versatile photo editing app that offers a powerful API for developers to integrate its features into their own apps. One of its standout tools is the photo background remover, which automatically identifies the background of your image and removes it. It even works on images with difficult details and elements. With PicsArt's intuitive interface and user-friendly design, even beginners can master the art of photo editing in no time.
Snapseed
An app from Google that has more than 20 photo enhancement tools and a bunch of nice filters. If you're looking for an advanced mobile editor that lets you manually edit the tiniest details, you should give Snapseed a try.
It's not just an app with a gallery of ready-made filters, in skilled hands the Snapseed app can become a powerful tool. It can turn that awkward photo you accidentally took at night in low light into a masterpiece you can be proud of. It's all about versatile editing. With Snapseed, you can spot bleach, merge layers, and remove objects such as decorative details that do not belong in the picture.
Canva
Canva offers many stylish templates for creating stories and posts. Choose one, edit it to your needs, and publish it. You can also create publications in the built-in editor using images, fonts, icons, and other sources from the Canva library.
The main advantage of this editor is its simplicity. The service tries to make design accessible to everyone, even those who can't draw. Canva is offered on both a paid and free basis. This photo editor is available on smartphones and computers. Now it is very popular and it can also be called the best free PC photo editor.
However, the free version has some limitations. But if you want to unlock premium features, you can upgrade your subscription to Canva Pro and create professional designs and content with ease.