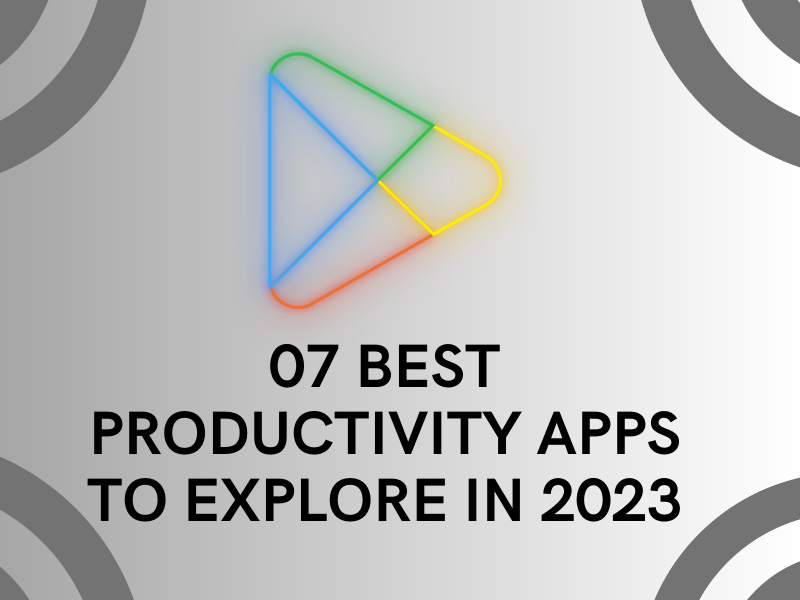 If you are looking for ways to boost your productivity and efficiency in 2023, you might want to check out some of the best productivity apps available on the market. These apps can help you manage your tasks, organize your notes, communicate with your team, create stunning graphics, and more.
We will introduce you to seven of the best productivity apps that you can explore in 2023 and give you an overview of their features, pros and cons, and pricing.
Discover more by reading on.
The 7 Best Productivity Apps to Explore in 2023
Here is the list of the seven best apps that can help everyone and improve their productivity.
Reminder: The screenshots in this blog post are taken from the desktop version of each application.
Asana is an app that is used by teams of all sizes for project management. It helps teams to organize their tasks and projects, set deadlines, assign responsibilities, and track progress.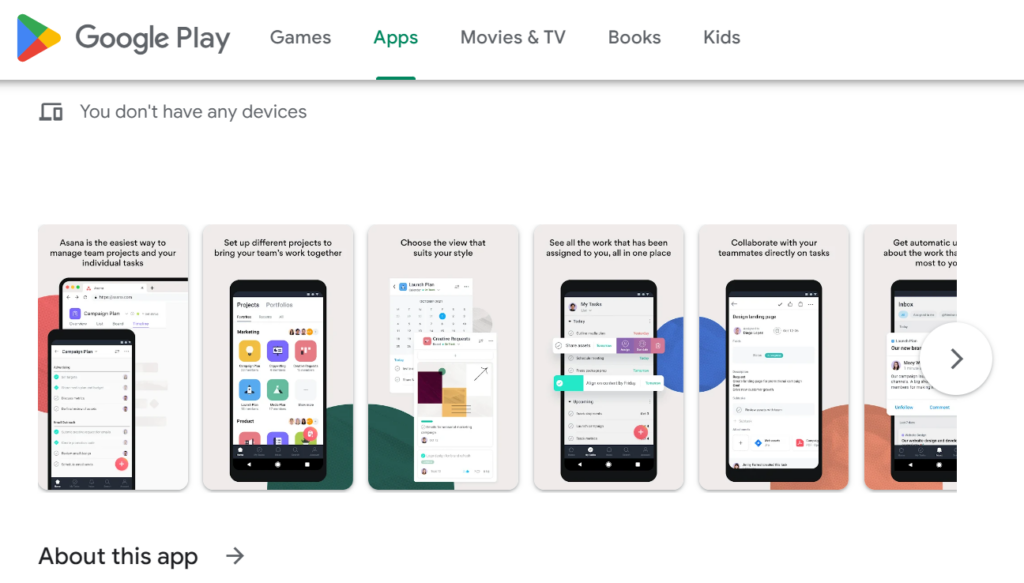 Asana's intuitive interface and robust features make it a favorite among project managers and team leaders.
Key Features
Here are some key features of Asana.
Helps to manage team projects and other individual tasks
Allows you to set up different projects to bring your team's work together
Users can also choose the view that suits their style
Users can also see all the work that has been assigned to them
Team leaders can also see how all of their projects are progressing
Pros
Intuitive interface
Easy task and project management
Team collaboration
Deadline tracking
Integration with other apps
Cons
The free version has limited features
No time tracking feature available
Pricing
Asana is a freemium app that users can also use for free but with some restrictions. But to get the full experience of this app, you can get its premium version, which costs only $10.99/month.
Photo to Text Scanner is a must-have app for anyone who deals with text extraction from images regularly. The app uses OCR (Optical Character Recognition) technology to recognize text from images and convert it into editable text.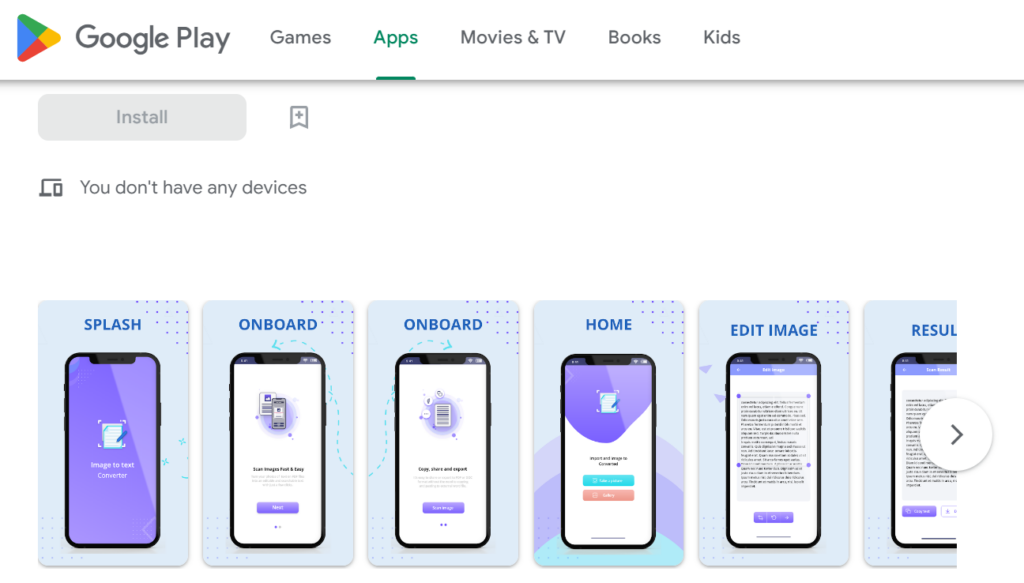 This app can save time and effort for anyone who needs to transcribe text from scanned documents, receipts, or images.
Key Features
Here are some of the main key features of this application.
It provides an option to use the mobile camera directly
Allow users to import any image or photo from their phone gallery
Users can also crop the image to extract any specific part of the text from the image
The app allows users to download the extracted results in .txt format
Pros
Accurate text recognition
Fast and efficient
Works offline
Free to use
No registration required
Cons:
The app doesn't have a dark mode
Users might face bugs sometimes
Pricing
The Photo to Text Scanner app is available for free on both iOS and Android platforms. All of its features are free to use, so you don't have to pay a penny to get access to them.
The name of this app provides a hint as to the identity of its developer. Google Keep is a simple and effective note-taking app that allows users to capture and organize their ideas, lists, and notes.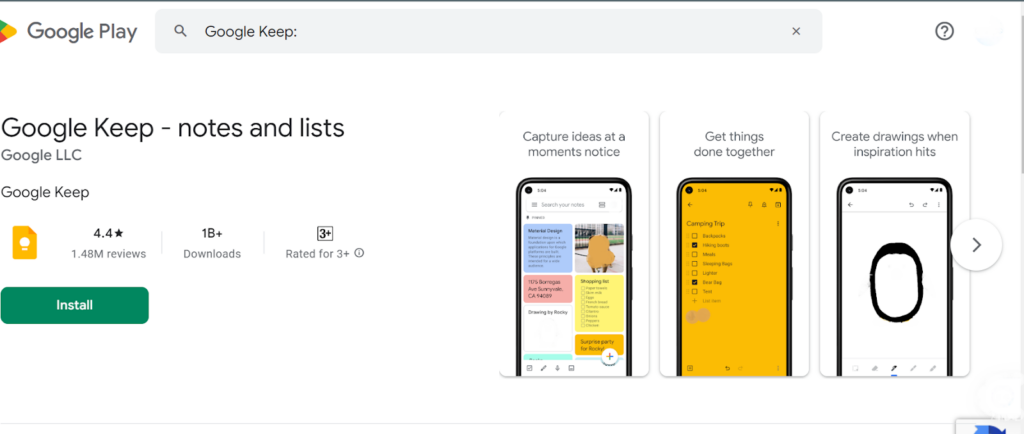 Users can access their notes from anywhere with this app, which syncs across devices,
Key Features
Moving on, let's talk about the key features of this application.
Allows you to create and store notes, both in text and image formats
Users can organize their notes using labels, colors, and categories to easily find and access them
Users can also set reminders for their notes and receive notifications at a specified time and date
It can also be used to create to-do lists and checklists to keep track of your tasks and mark them as completed
Pros
Easy note-taking
Simple interface
Syncs across devices
Collaboration features
Free to use
Cons:
No collaboration outside of the Google ecosystem
Dependence on Internet connectivity
Pricing
Google Keep is available for free on both iOS and Android platforms.
Grammar Check is an essential app for anyone who wants to ensure their writing is error-free. The app uses AI technology to analyze written text and provide suggestions for grammar, spelling, and punctuation errors.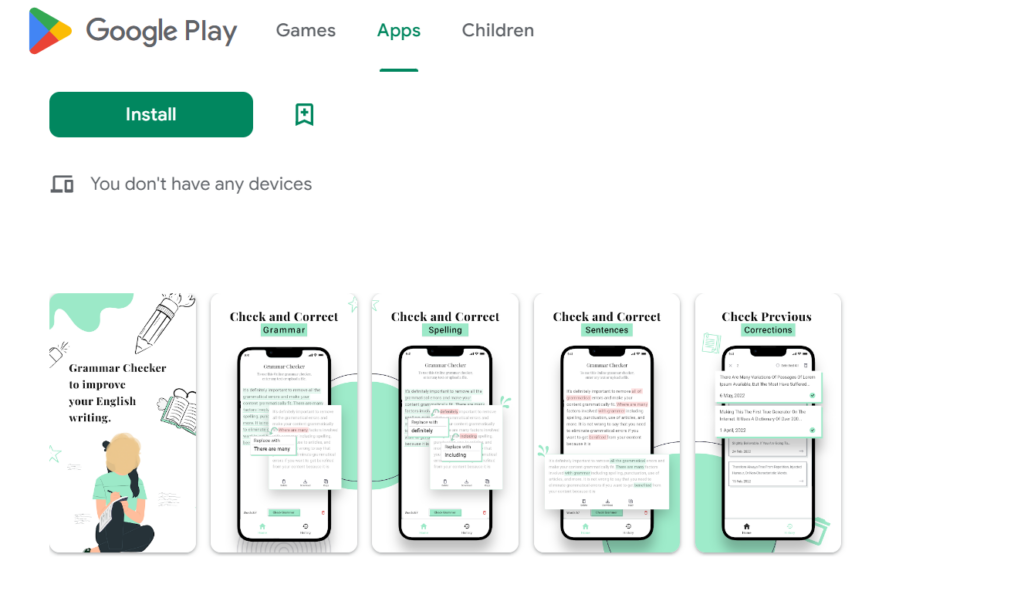 Key Features
Let's take a look at the key features of Grammar Check.
Provides advanced grammar and punctuation checks
It also provides suggestions for writing style improvement
It lets you easily locate the previously checked content without any hassle
Allows you to import the file in .txt, .doc, .docx, and .pdf files
Pros
Accurate grammar and punctuation suggestions
User-friendly interface
Suggestions for writing style improvement
Cons
Ads in the app
No dark mode
Pricing
The Grammar Check app is also available for free on both platforms (iOS & Android) without any need to purchase its premium version.
Paraphrasing Tool is a valuable app for anyone who wants to avoid plagiarism or reword their writing to improve readability. The app also utilizes advanced AI technology to rephrase words, sentences, and paragraphs while maintaining the original meaning.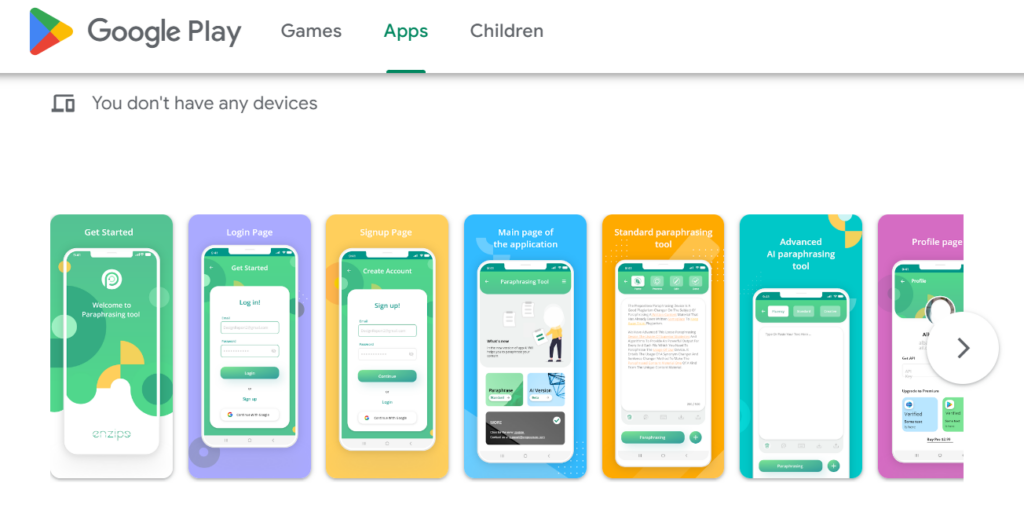 Key Features
Utilizes advanced AI to paraphrase multiple documents simultaneously
Provides suggestions for alternate word choices
Allow you to edit the previous files in the history
Users can import their text files in .doc, .pdf, .docx, or .txt format
So, these were some key features of this app. Now, let's take a look at its pros and cons.
Pros
Accurate paraphrasing suggestions
User-friendly interface
Support for multiple languages
Suggestions for alternate word choices
Have an AI version, which will be accessible after purchasing the premium plan.
Cons
Irritating ads in the app
It doesn't support any other language besides English
Pricing
The Paraphrasing Tool app is available in both free and paid versions, with pricing starting at $1.68/month.
Zoom
Zoom is a popular video conferencing app that has become a staple for remote work and virtual meetings. It allows users to conduct virtual meetings, webinars, and conference calls from anywhere in the world using high-quality audio and video.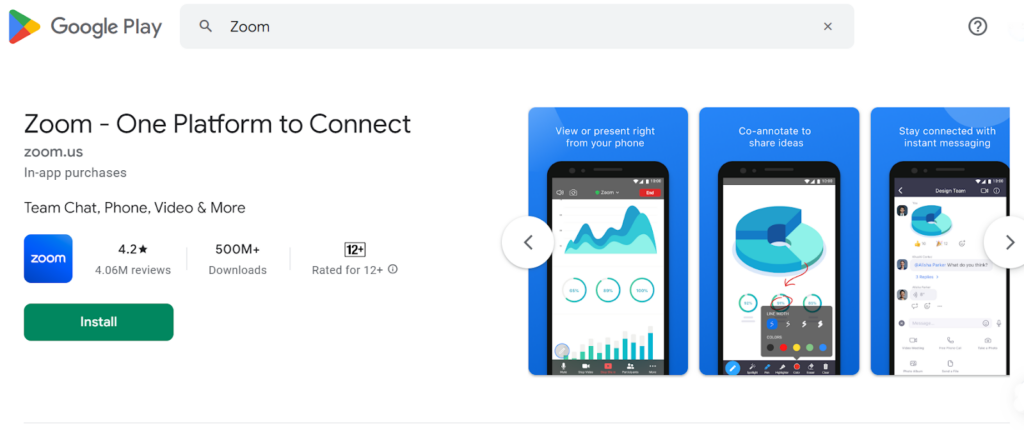 Key Features
Zoom offers the following key features:
Have a high maximum participant capacity
Reliable connectivity and conferencing quality
Users can also create a custom personal meeting ID
Participants in the meeting can also talk with each other by messaging
Pros
High-quality video and audio
Screen sharing
Virtual backgrounds
Chat and recording features
User-friendly interface
Cons
Free plan support only up to 100 participants
It can be expensive for some users
Pricing
Zoom is available in both free and paid versions, with pricing starting at $14.99 per host per month. You can get the premium version of Zoom according to your need of use and budget.
Canva
Canva is a graphic design app that makes it easy for users to create high-quality designs without having any design experience. The app offers a wide range of templates, images, and design elements that can be customized to create unique designs.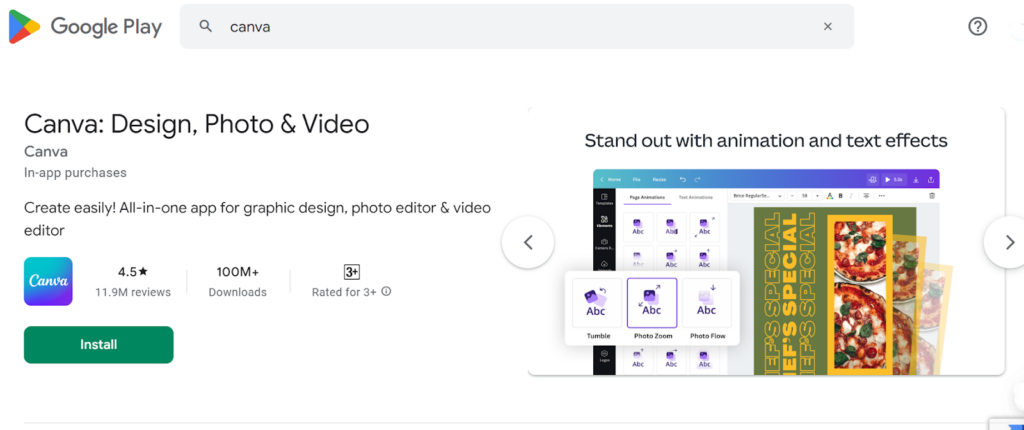 Canva has a library of over 1 million images and graphics, which makes it a perfect platform for beginner graphic designers.
Key Features
Allows multiple users to collaborate on designs in real time, making it easy for teams to work together on projects
Users can easily print, share or save their designs in any format
Canva integrates with a range of other tools like Dropbox, Slack, and Google Drive
Pros
Easy drag-and-drop design
Wide range of templates and design elements
Collaboration tools
Library of over 1 million images and graphics
Cons
Some users have reported the alignment concern
Limitation to the number of templates and photography stock in the free version
Pricing
You can also use Canva for free, but some of its features are only available in the premium version, which costs only $6.49/month.
Conclusion
So, this article was all about the seven best productivity apps to explore in 2023. The above-discussed seven apps offer a wide range of features and benefits, from project management and note-taking to video conferencing and graphic design.
By incorporating these apps into their daily routine, individuals and teams can streamline their tasks, communicate efficiently, and collaborate seamlessly. While each app has its pros and cons, they are all valuable tools to have in 2023 and beyond.