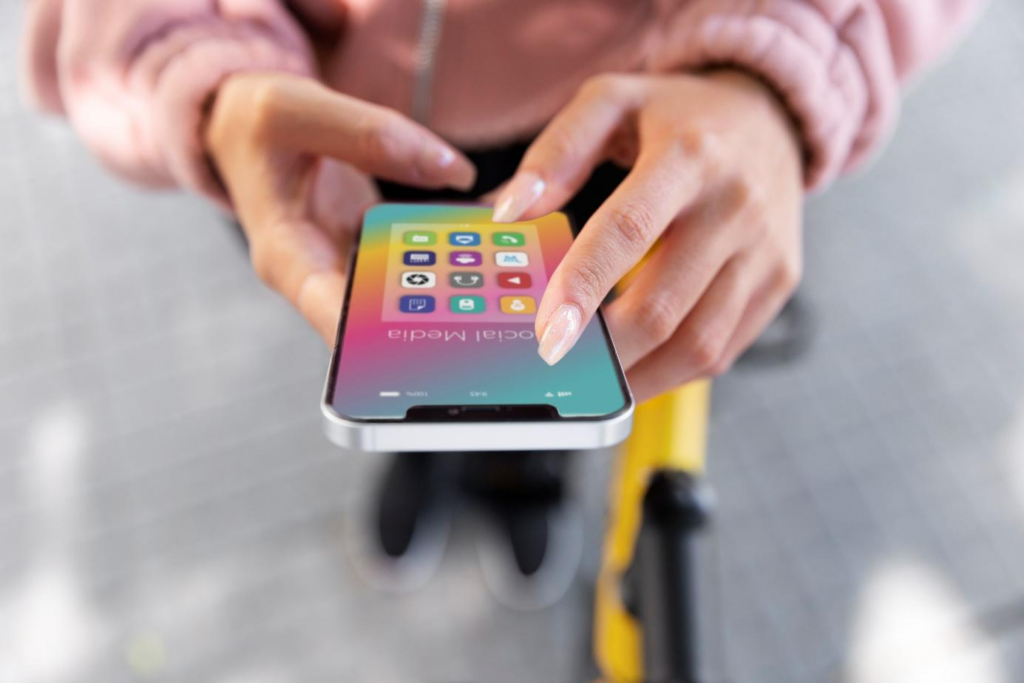 Web analytics and mobile apps play a major role in business and online presence. Web analytics allows us to collect and evaluate information about online activity, while mobile apps run on personal devices such as smartphones and tablets.
Web analytics helps us understand how visitors interact with websites and online content. By tracking visitor behavior such as page views, clicks, time spent on site, and conversions, businesses can understand how effective their marketing campaigns, websites, and content are. This helps them make business decisions and optimize their online strategies.
And mobile apps are becoming increasingly popular these days. People are using their smartphones almost everywhere, and apps offer quick and easy access to services, products, and information. Mobile apps enable businesses to stay in direct contact with their customers, provide a personalized experience and achieve business goals more effectively.
There is an important synergy between web analytics and mobile apps. Web analytics also helps measure the effectiveness and success of mobile apps. For example, by analyzing visitor behavior, you can find out how the app is performing, how people are using it, what features are popular, and what problems might arise. This feedback enables continuous improvement and enhancement of applications.
Overall, web analytics and mobile apps together help businesses understand and optimize their online presence. By analyzing visitor behavior, app usage, and conversions, we can create more effective and successful online strategies that deliver a better user experience and increase revenue and competitiveness for businesses. With the help of web analytics and mobile apps, businesses can get a more accurate picture of their target audience, user preferences, and customer experience.
In this blog article, we present mobile app campaigns in Google's advertising system.
Let's get started!
What is a mobile app campaign?
Within the Android and iOS operating systems, there are currently millions of mobile apps that users can download from the two app stores (Play Store, AppStore). If ours is one of them, we may need to offer the app to users with paid ads, such as Google ads. This type of campaign has been available since 2015 and, like other campaign types, has evolved tremendously in the last few years (they are almost fully automated and work with so-called smart bidding). Google app campaigns ads support the promotion of both IOS and Android apps.
Google app campaigns work similarly to Google's responsive search ads, which also use machine learning. However, while responsive search ads are strictly limited to Google searches, app ads are also displayed on several other Google advertising platforms. Where can universal app campaigns run?
Ads for the app campaign can appear in the following places:
above Google search results
on the Google Play Store interface
on the YouTube platform
on Google Display Network advertising platforms.
We can also add different text, images, videos, or HTML5 elements to our app campaign ads. Google Ads then automatically generates our different ad variations from the available ad elements. Over time, the platform discovers the best-performing ad combinations and continues to display these ads to users, while displaying a much smaller proportion of non-performing elements.
Showing app ads in the Google Play Store allows us to reach people who are looking for a new mobile app.
In-app campaigns, Google's intelligent algorithms handle bidding and targeting for us to maximize campaign results. Optionally, we can add any images and videos to our ad creative, but one of the most recommended creatives is a short video of around 30 seconds that introduces our mobile app. If such a video is not available, Google Ads will take the necessary images from our mobile app or produce the necessary video.
What is the purpose of our app campaign?
When choosing the main optimization objective of an app campaign, you have two options:
Achieve app installs: the main performance indicator is the cost per install (CPI): this tells Google Ads to achieve as many apps install as possible within our budget. The bid should be an amount we are willing to pay on average per installation.
Driving app usage: the main performance indicator is the cost per action (CPA): this tells Google Ads to get as many installs as possible from users who perform as many valuable (revenue-generating) in-app actions as possible within our budget. The bid must be an amount of money that we are willing to pay for each in-app conversion. If we choose this campaign objective, we first need to set up in-app conversion tracking so that Google Ads can collect data on users who perform certain in-app conversion actions.
Conversion measurement in in-app campaigns
To achieve the highest possible number of app installs among potential customers, Google Ads needs to receive information about the results achieved (app installs, in-app actions). By tracking the different actions that users perform within the mobile app, Google Analytics creates a rich database that Google Ads can optimize according to our in-app action goals.
To track mobile app installation and usage data, we should use the Google Analytics tool, but we will also need an additional element called Firebase.
Firebase is a collection of tools that developers can rely on, a mobile app development framework that allows developers to create mobile apps and then extend them.
And Google Analytics for Firebase is a free tool that measures app usage data and tracks users' activity within the app. You get unlimited reporting on hundreds of conversions within your mobile app, as well as whether your user base can be further segmented by behavior – and then even retargeted with Google ads.
To summarise
If you have a mobile app, in addition to organic user base growth – especially for a new mobile app – you should also consider launching paid online ads. Depending on whether you are simply looking to increase the number of app installs or whether you want to promote a specific action within the mobile app, such as a purchase, you can use one of two types of campaigns in Google's advertising system.
As Google also operates one of the largest app stores, we can offer our app to users in a truly optimal environment.
To get the most out of Google's intelligent advertising system, don't forget to set up metrics (Google Analytics, Firebase)